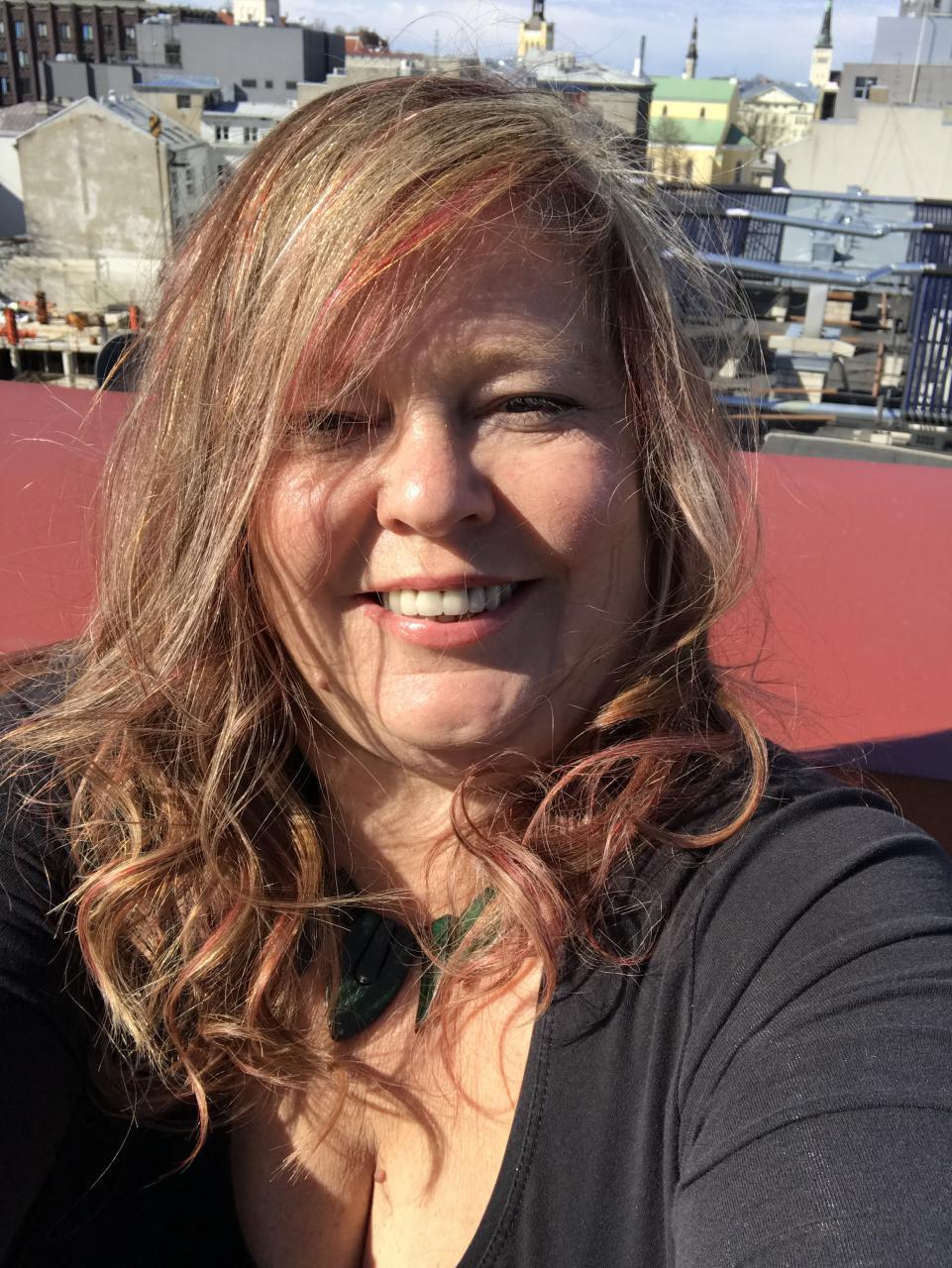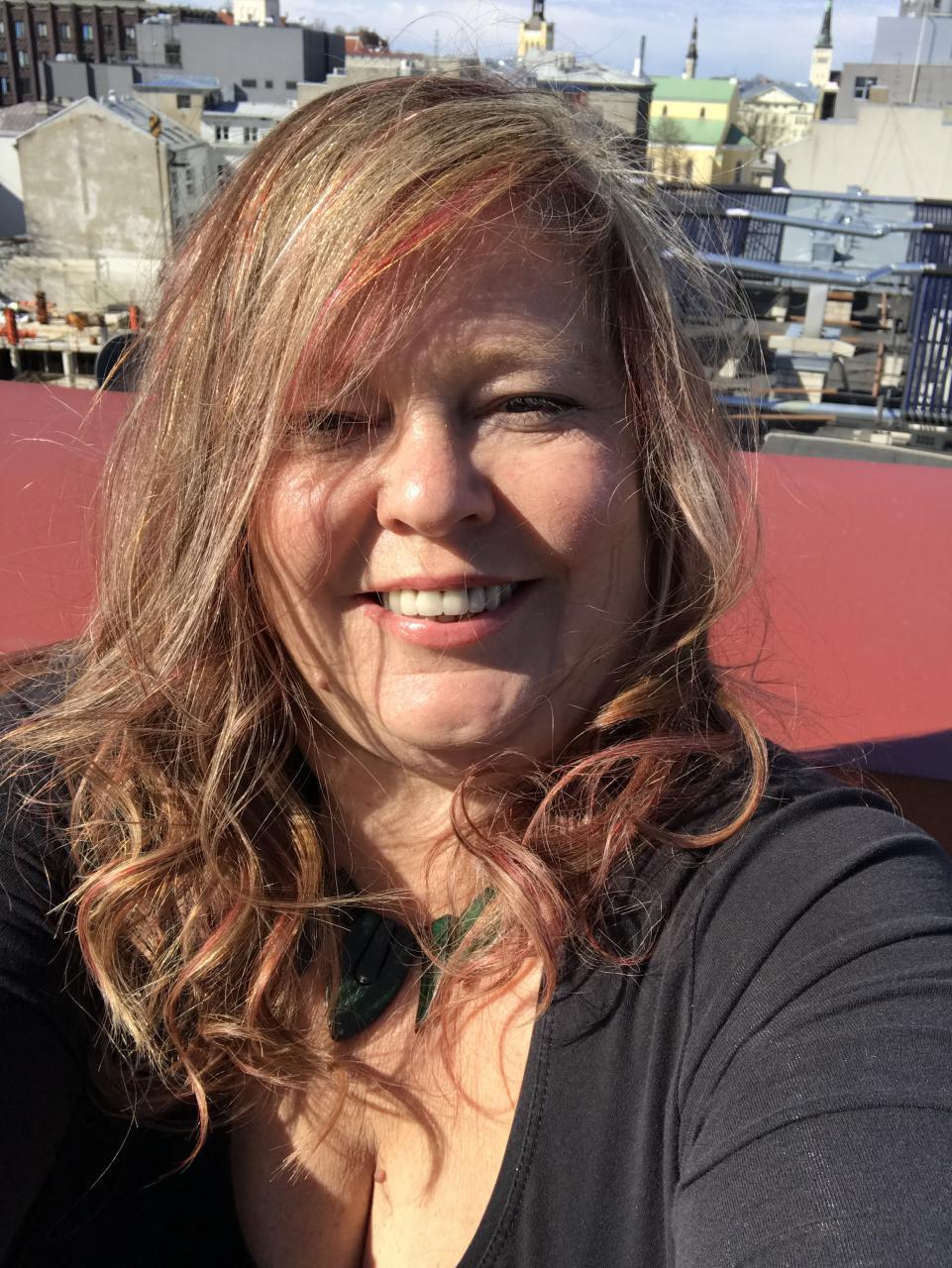 Sylvia Spruck Wrigley was born in Germany on the 7th of March 1968. She spent most of her childhood in Los Angeles but escaped at the end of the 1980s. After a few years of drifting, she moved to England where her accent was irretrievably damaged. She somehow ended up in Estonia with no good explanation. You can contact her by email at
sylvia@intrigue.co.uk
.
---
Latest
Old Women in Science Fiction
To find out more, join my mailing list
Press Kit
Gender and Age/Aging in Popular Culture
21 June 2021
I'm thrilled to be a part of the Gender and Age/Aging in Popular Culture taking place this week at the University of Graz. As with many conferences these days, this is a virtual event.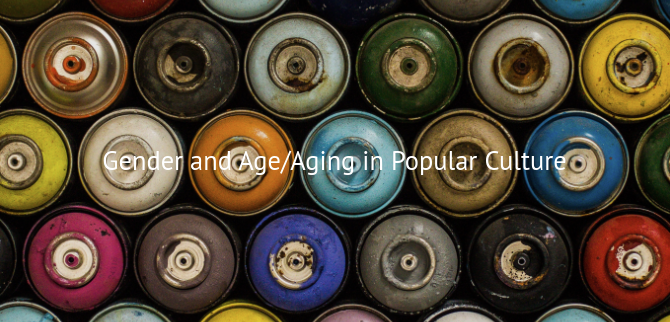 I am speaking on Thursday about Old Age and Aging as Represented in Star Trek as a part of the panel on Representations of Gender and Aging in Speculaive Fiction. It looks set to be a fascinating collection of subjects and I'm very much looking forward to it.
---
Nebraska Public Media
14 May 2021
The author of this piece, Jack Williams, asked if he could have five minutes of my time to talk about Flying Tiger Line flight 739. We ended up talking for over an hour, because no way could I tell him all about this flight in less. The interview was used in this feature on a new memorial being placed to commemorate those lost in this military flight.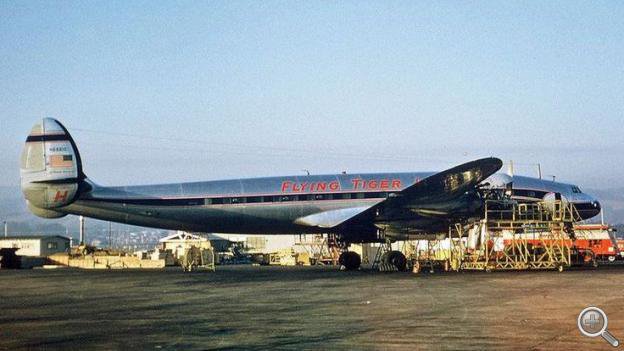 New Memorial In Maine to Commemorate Missing Military Flight, Nebraskan

---
The Triangle
2 April 2021
Realm has re-released The Triangle, a fun action thriller developed by Dan Koboldt and written by Dan Koboldt, Mindy McGinness and me, has been released as a podcast available to everyone. You can listen to all ten episodes narrated by Neil Hellegers for free on Apple, Spotify and other podcast sysytems.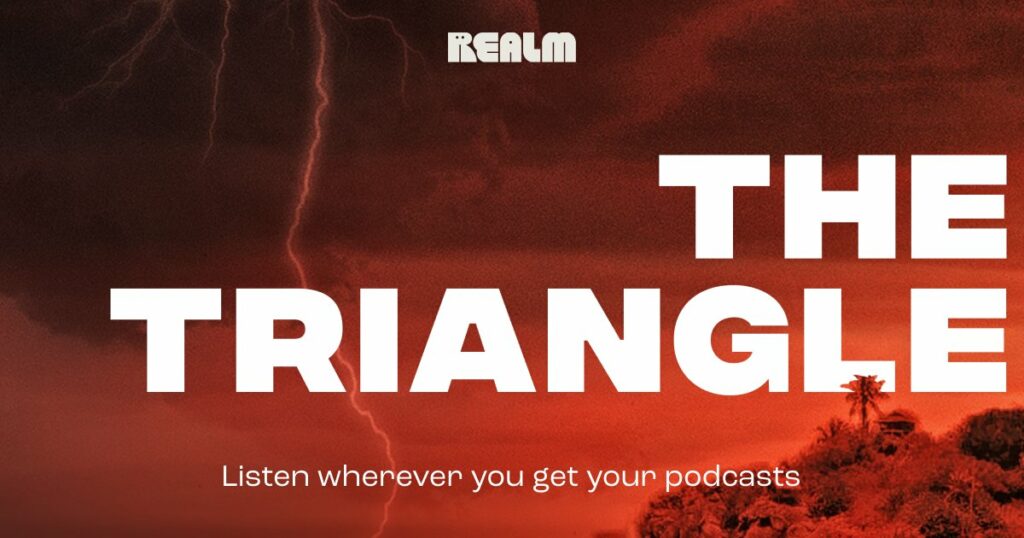 The mysticism and intrigue of the Bermuda Triangle has just turned personal for Admiral David Segarra: his former ship, the USS Wasp, has gone missing in the area without a trace.
I had great fun taking part in this collaboration and I'd do it again in a heartbeat. I think this is a great story and I'm really glad it is getting a bigger audience.
---
Star Trek in Estonian
4 March 2021
My talk on representations of age and ageing in Star Trek has been translated into Estonian for Reaktor magazine!

https://www.ulmeajakiri.ee/?artikkel-vanus-ja-vananemine-ulmes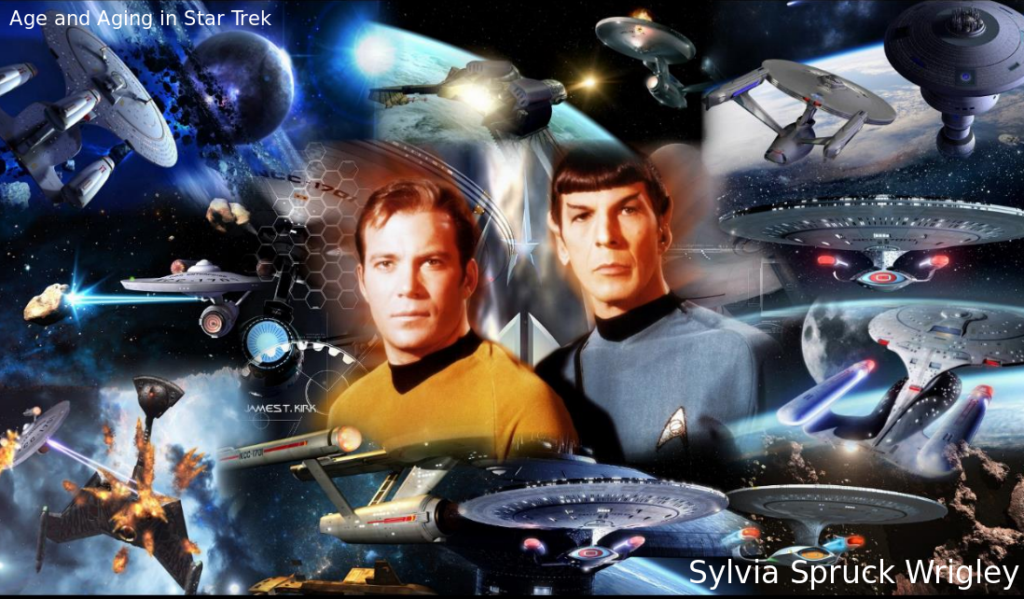 I'm very proud to have been invited to present at Estcon and even more so that the talk was translated for me.

---
ZDF Mythos: The Bermuda Triangle and Flight 19
25 January 2021
I'm excited to share that the documentary Mythos has released their intriguing special on the Bermuda Triangle, which includes me trying to recreate the circumstances of Flight 19 in an Airbus A320 simulator; probably the closest I'll ever get to flying an airliner.
Probably a good thing too, as I crashed.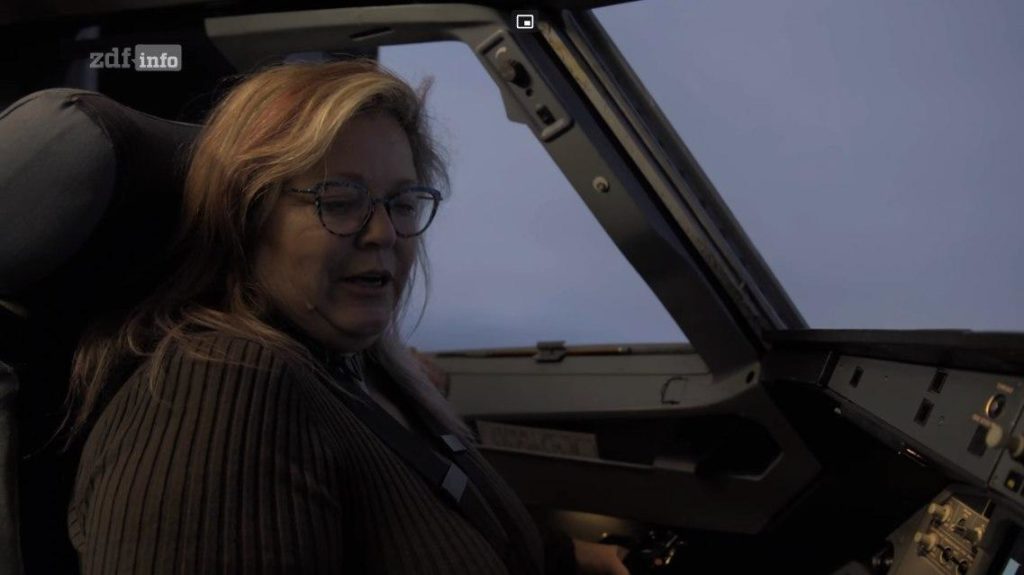 For some reason I'm referred to as Riley instead of Wrigley but I swear it is me. The episode aired on the 13th of January but will be repeated on the 9th and 17th of February on ZDFInfo. However, you can watch the entire thing (me in English, dubbed into German!) on their website here:
Mythos: Das Bermudadreieck (43 minutes)
---
21 June 2021
Gender and Age/Aging in Popular Culture
---
14 May 2021
Nebraska Public Media
---
2 April 2021
The Triangle
---
4 March 2021
Star Trek in Estonian
---
25 January 2021
ZDF Mythos: The Bermuda Triangle and Flight 19
---
---
---
---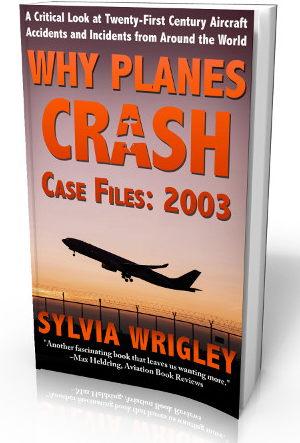 ---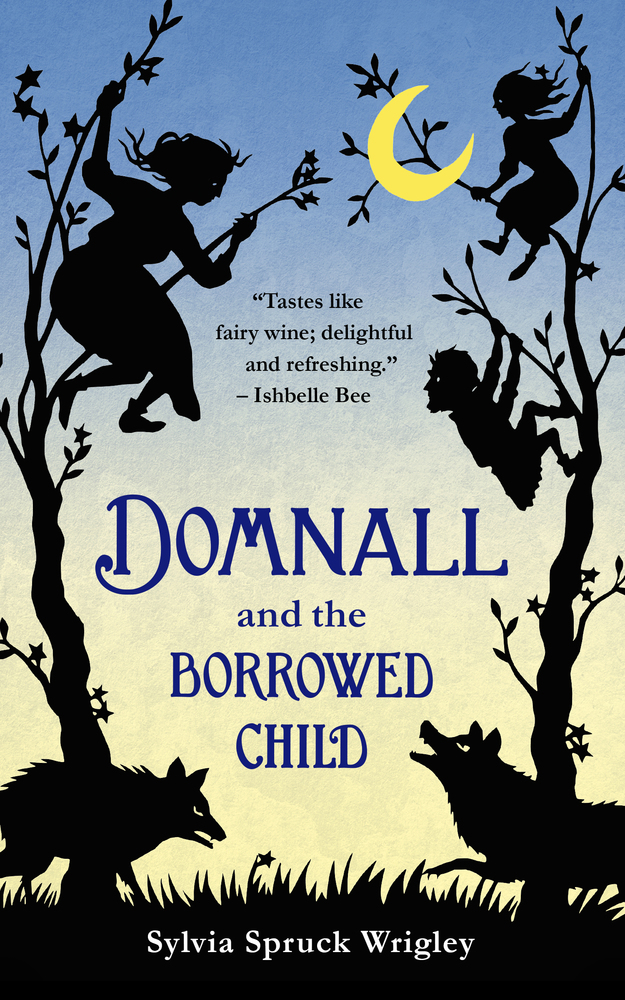 ---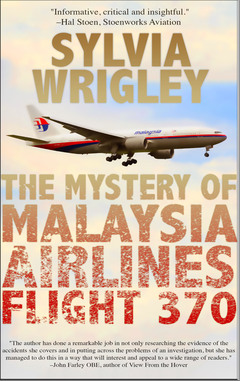 ---
---
---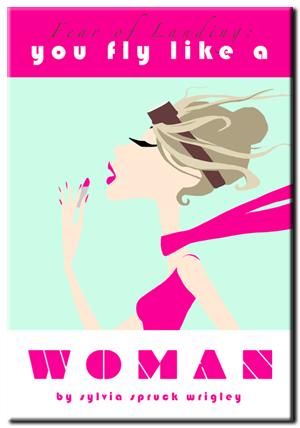 ---
---
---
---
---
---
---
---
---
---
Fear of Landing
---
Aviation books
---
Other media
---
Recent Fear of Landing articles
Jun 2021
Gender and Age/Aging in Popular Culture
---
22 to 24 June 2021
Gender and Age/Aging in Popular Culture
University of Graz, Austria (virtual)
24 June 2021 11:30 - 12:45 (UTC+2)
Presenter: Old Age and Aging as Represented in Star Trek
---
---
2 to 4 October 2020
Futuricon (EuroCon 2020)
Rijeka, Croatia (virtual)
3 October 2020 13:20 - 13:55 (UTC+2)
Presenter: To Oldly Go
---
17 to 19 July 2020
Estcon 2020
Udu Farm, Jõgevamaal, Estonia
18 August 2020
Presenter: To Oldly Go
---
22 to 25 August 2019
TitanCon (EuroCon 2019)
Belfast, UK
24 August 2019 10:50 - 11:30
Presenter: Throw Grandma out the Airlock
Lagan A, Hilton Belfast
---
23 August 2019 16:00 - 17:00
Moderator: Game of Thrones series retrospective
---
15 to 19 August 2019
Worldcon 77
Dublin, Ireland
15 August 2019 13:30 - 14:20
Presenter: Pushing Grandma out the Airlock
Odeon 5 (Point Square, Dublin)
---
17 August 2019 12:00 - 12:50
Moderator: Invisible Work: Mothers and Caretakers in SFF
Wicklow Hall 1 (CCD)
---
19 August 2019 10:00 - 10:50
Panellist: Anniversary: Alcock and Brown
ECOCEM Room (CCD)
---
19 August 2019 13:00 - 13:50
Autographing
Level 4 Foyer (CCD)
---
19 to 21 July 2019
Estcon 2019
Udu Farm, Jõgevamaal, Estonia
21 July 2019 13:00 - 14:00
Presenter:
Vanaemad ulmes (Grandmothers in SF)
---
5 to 7 July 2019
Finncon
Jyväskylä, Finland
6 July 2019 15:00 - 16:00
Presenter:
Gender, race, and humanity in speculative fiction
Old Women in Science Fiction
---
6 to 8 December 2018
Worlding SF
University of Graz, Austria
6 December 15:30 - 17:00
Chair:
B4: Sex and Gender
---
8 December 16:00 - 17:30
Presenter:
G3: Age and Aging
Throw Grandma out the Airlock
The Representation of Old Women in Science Fiction
---
13 to 15 July 2018
Estcon 2018
Udu Farm, Jõgevamaal, Estonia
9 to 13 August 2017
Worldcon 75
Helsinki, Finland
9 August 16:00
Book Signing
Signing Area
---
10 August 15:00
Moderator: Motivation Methods
Room 206
---
10 August 19:00
Flash Fiction Online
Room 206
---
12 August 17:00
Moderator: Building You Own Writing Retreat
Room 215
---
14 to 18 August 2014
Worldcon 72
London, UK
16 August 16:30
Moderator: From Indie to AAA
Capital Suite 16
---
17 August 11:00
Lizard Wizards in Space
Capital Suite 1
---
6 to 9 April 2012
Eastercon
Heathrow, UK
9 April 17:00 - 18:00
Social Media in SF
Royal A+C
---
---
Essays
---
Short stories
---
Translations
---
Short Stories
The Choices You Make
To Catch a Comet
A Foregone Conclusion (with Connor Wrigley)
You Only Live Once
Excerpts from the Geusian Ladies Society Food InfoManual
Translations
Catalan
Chinese
Croatian
Dutch
Estonian
French
Galician
Polish
Portugese
Romanian
Russian
Spanish