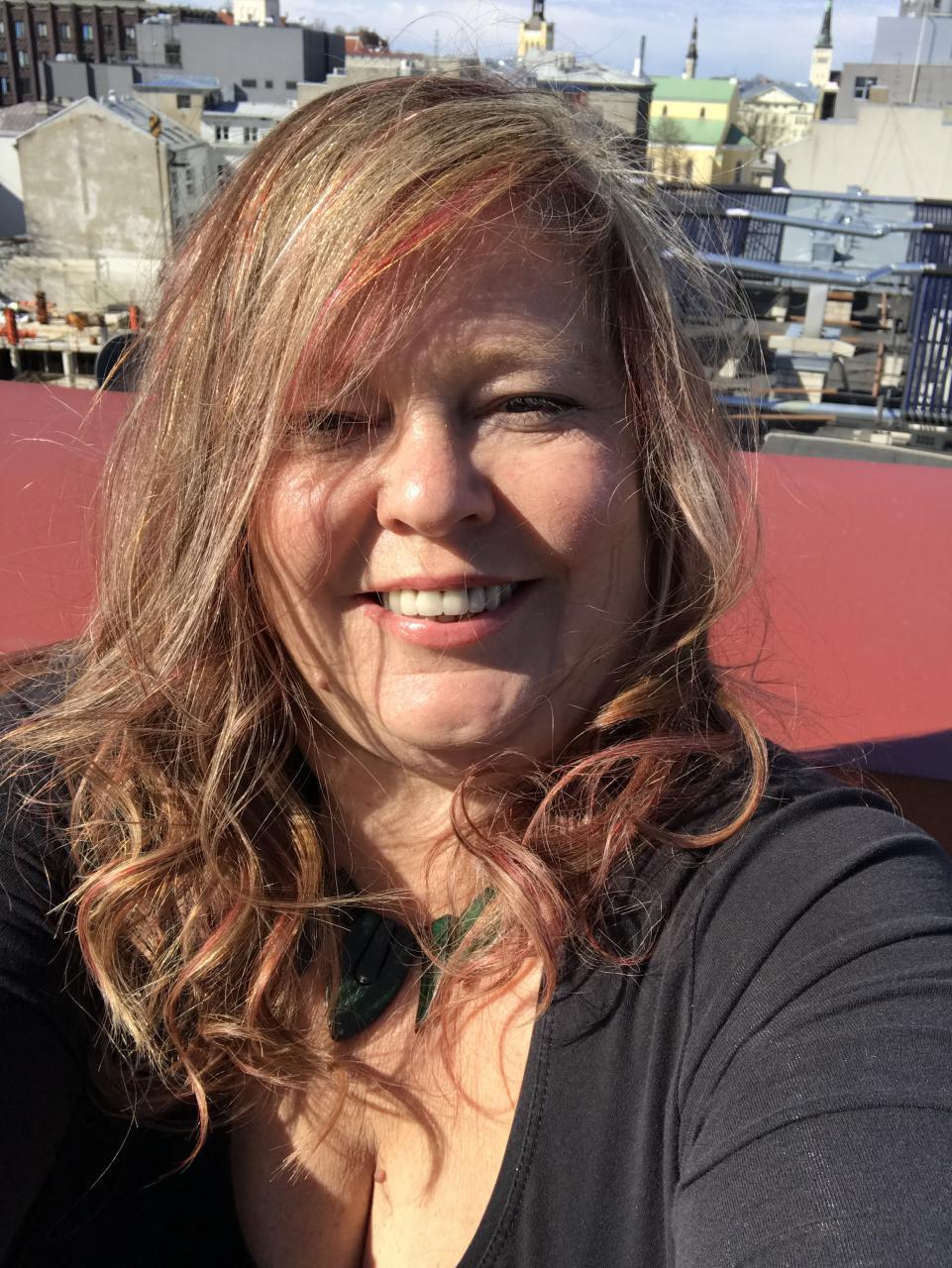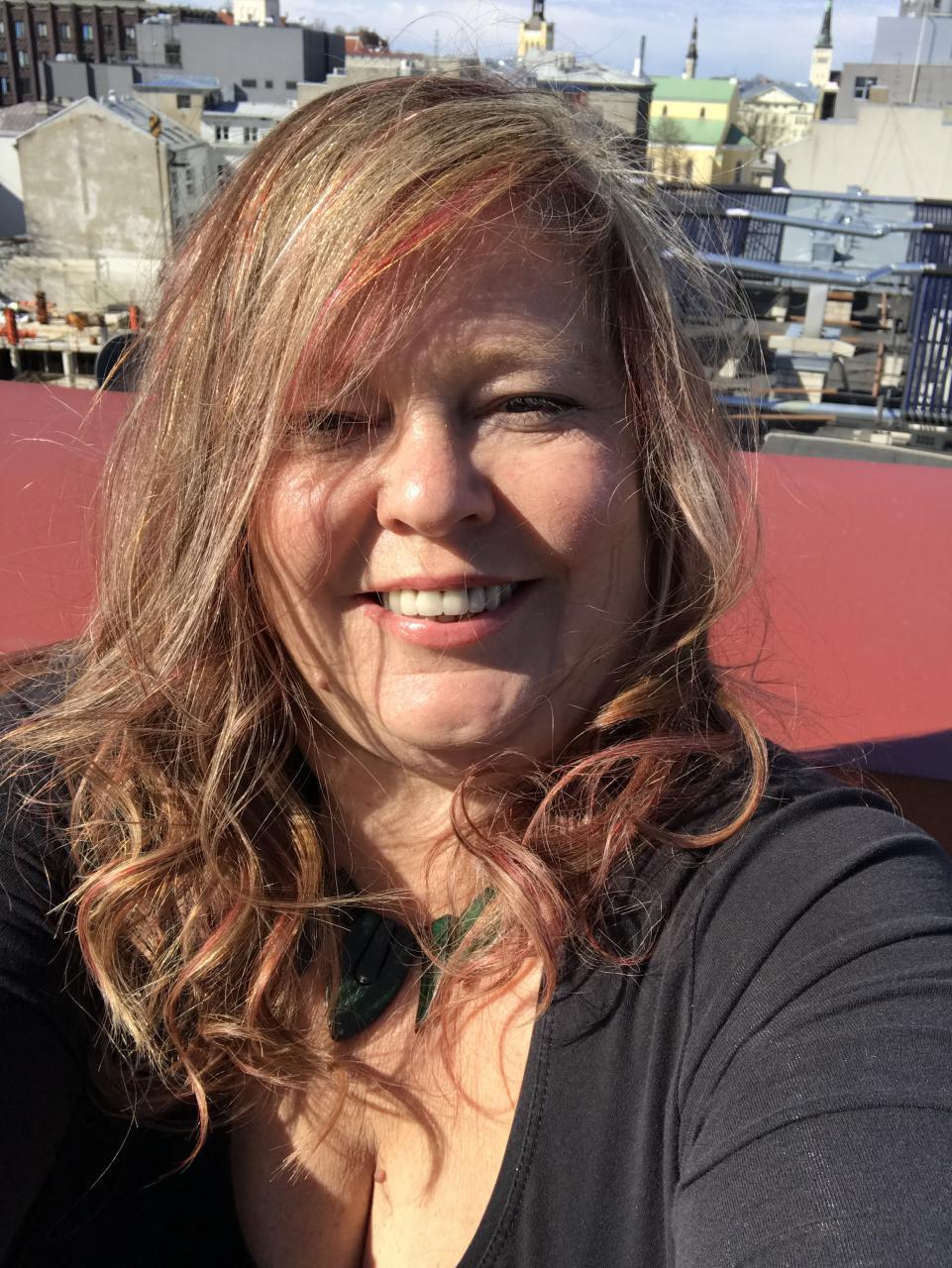 Sylvia Spruck Wrigley was born in Germany on the 7th of March 1968. She spent most of her childhood in Los Angeles but escaped at the end of the 1980s. After a few years of drifting, she moved to England where her accent was irretrievably damaged. She somehow ended up in Estonia with no good explanation. You can contact her by email at
sylvia@intrigue.co.uk
.
---
Latest
Old Women in Science Fiction
Press Kit
TitanCon Belfast 2019
11 August 2019
I'm very excited that I will also be presenting in Belfast at TitanCon. This is the 2019 Eurocon and takes place the weekend after Worldcon. It promises to be a great convention and I'm really looking forward to it.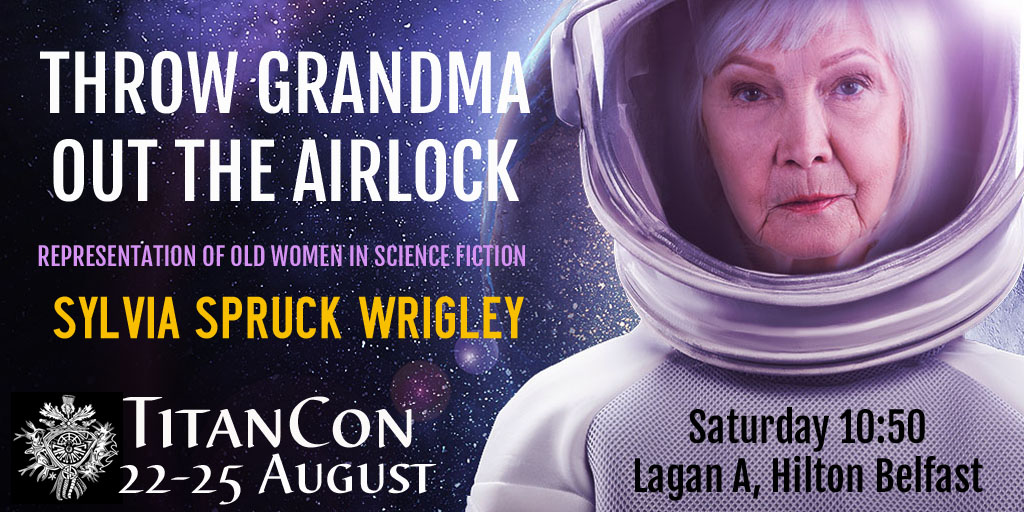 I will also be taking part in Literature Night on Thursday night and hopefully reading something completely new!
I can recommend the panel on Game of Thrones: Series Retrospective which is taking place on Friday in the Waterfront room at the Hilton. I'm moderating and have already had a conversation with the panelists, who have a lot of very interesting things to say about it all!
You can see the entire programme on Grenadine: https://sites.grenadine.co/sites/titancon/en/titancon2019
---
Worldcon Dublin 2019
6 August 2019
I now have my schedule for Worldcon at Dublin and it looks great!
Here's the official programming: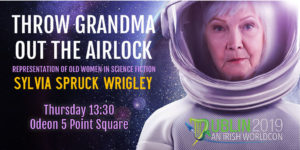 15 August 2019 13:30 - 14:20
Presenter: Throwing Grandma out the Airlock
Odeon 5 (Point Square, Dublin)
17 August 2019 12:00 - 12:50
Moderator: Invisible Work: Mothers and Caretakers in SFF
Wicklow Hall 1 (CCD)
19 August 2019 10:00 - 10:50
Panellist: Anniversary: Alcock and Brown
ECOCEM Room (CCD)
19 August 2019 13:00 - 13:50
Autographing
Level 4 Foyer (CCD)
I'm very much looking forward to this; also my first EVER trip to Ireland!

---
Interview and Five Stories in Reaktor!
3 August 2019
I'm thrilled to have been featured in the July issue of Reaktor magazine, with a detailed interview and five of my flash fiction stories.
Triin Loide asked me a broad range of interesting questions and never let me get away with an easy answer in Intervjuu: Sylvia Spruck Wrigley.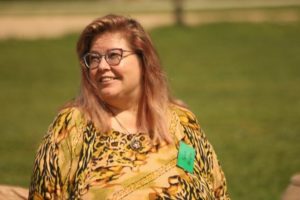 And five stories which have never before been seen in Estonian:
I'm flattered to have made my debut in Reaktor in such a big way!
---
Old Women in SF at Finncon 2019
20 June 2019
I'm excited to announce that I've been invited to present at Finncon 2019 which takes place next month in Jyväskylä.
I'll be speaking about old women in science fiction at 15:00 on Saturday, the 6th of July. The academic track has a theme of AI Meets Tolkien: Non-Human Minds in Speculative Fiction and on that subject, I'll be questioning what happens to an aging population when know-how can be downloaded and experience can't compete against artificial intelligence. Please come and join me in the Opinkivi building in room OPK141.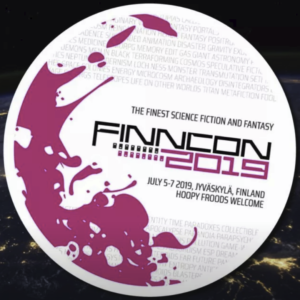 ---
The Triangle : A Serial Box Original
14 May 2019
The first season of Triangle has launched on Serial Box and my first episode (episode three) is out!
Things are about to take a serious turn into the land of all things weird in Sylvia Spruck Wrigley's episode, The Moon People.
Episode 1 is free to read or to listen to so head over to Serial Box to see what you think!
You can also read a review on the website of Author JC Nelson: The Triangle - A Review.
If you want the whole series, then you can subscribe for a 25% discount by using the discount code TRIANGLE25.
I'm super proud of this project and so happy to see it out in the world!

---
11 August 2019
TitanCon Belfast 2019
---
6 August 2019
Worldcon Dublin 2019
---
3 August 2019
Interview and Five Stories in Reaktor!
---
20 June 2019
Old Women in SF at Finncon 2019
---
14 May 2019
The Triangle : A Serial Box Original
---
---
---
---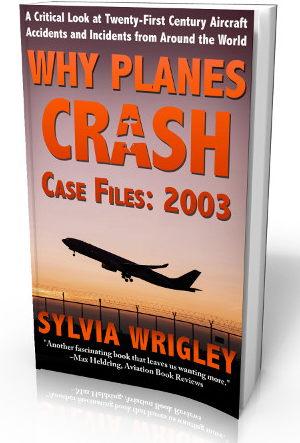 ---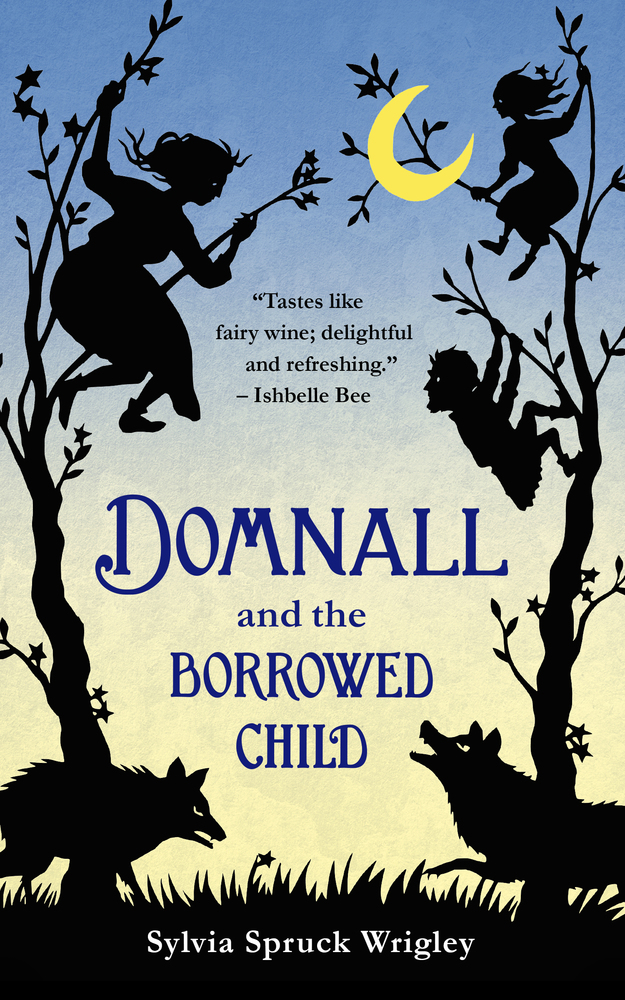 ---
---
---
---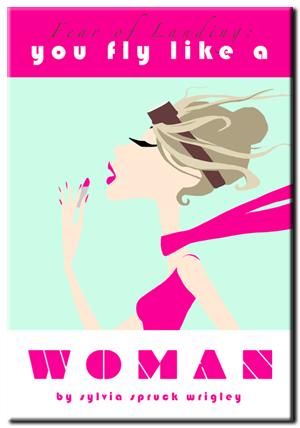 ---
---
---
---
---
---
---
---
---
---
Fear of Landing
---
Aviation books
---
Other media
---
Recent Fear of Landing articles
---
Aug 2019
TitanCon (EuroCon 2019)
---
15 to 19 August 2019
Worldcon 77
Dublin, Ireland
15 August 2019 13:30 - 14:20
Presenter: Pushing Grandma out the Airlock
Odeon 5 (Point Square, Dublin)
---
17 August 2019 12:00 - 12:50
Moderator: Invisible Work: Mothers and Caretakers in SFF
Wicklow Hall 1 (CCD)
---
19 August 2019 10:00 - 10:50
Panellist: Anniversary: Alcock and Brown
ECOCEM Room (CCD)
---
19 August 2019 13:00 - 13:50
Autographing
Level 4 Foyer (CCD)
---
22 to 25 August 2019
TitanCon (EuroCon 2019)
Belfast, UK
TBA
Presenter: Throw Grandma out the Airlock
---
23 August 2019 16:00 - 17:00
Moderator: Game of Thrones series retrospective
---
---
5 to 7 July 2019
Finncon
Jyväskylä, Finland
6 July 2019 15:00 - 16:00
Presenter:
Gender, race, and humanity in speculative fiction
Old Women in Science Fiction
---
19 to 21 July 2019
Estcon 2019
Udu Farm, Jõgevamaal, Estonia
21 July 2019 13:00 - 14:00
Presenter:
Vanaemad ulmes (Grandmothers in SF)
---
6 to 8 December 2018
Worlding SF
University of Graz, Austria
6 December 15:30 - 17:00
Chair:
B4: Sex and Gender
---
8 December 16:00 - 17:30
Presenter:
G3: Age and Aging
Throw Grandma out the Airlock
The Representation of Old Women in Science Fiction
---
13 to 15 July 2018
Estcon 2018
Udu Farm, Jõgevamaal, Estonia
9 to 13 August 2017
Worldcon 75
Helsinki, Finland
9 August 16:00
Book Signing
Signing Area
---
10 August 15:00
Moderator: Motivation Methods
Room 206
---
10 August 19:00
Flash Fiction Online
Room 206
---
12 August 17:00
Moderator: Building You Own Writing Retreat
Room 215
---
14 to 18 August 2014
Worldcon 72
London, UK
16 August 16:30
Moderator: From Indie to AAA
Capital Suite 16
---
17 August 11:00
Lizard Wizards in Space
Capital Suite 1
---
6 to 9 April 2012
Eastercon
Heathrow, UK
9 April 17:00 - 18:00
Social Media in SF
Royal A+C
---
---
Essays
---
Short stories
---
Translations
---
Short Stories
The Choices You Make
To Catch a Comet
A Foregone Conclusion (with Connor Wrigley)
You Only Live Once
Excerpts from the Geusian Ladies Society Food InfoManual
Translations
Catalan
Chinese
Croatian
Dutch
Estonian
French
Galician
Polish
Portugese
Romanian
Russian
Spanish