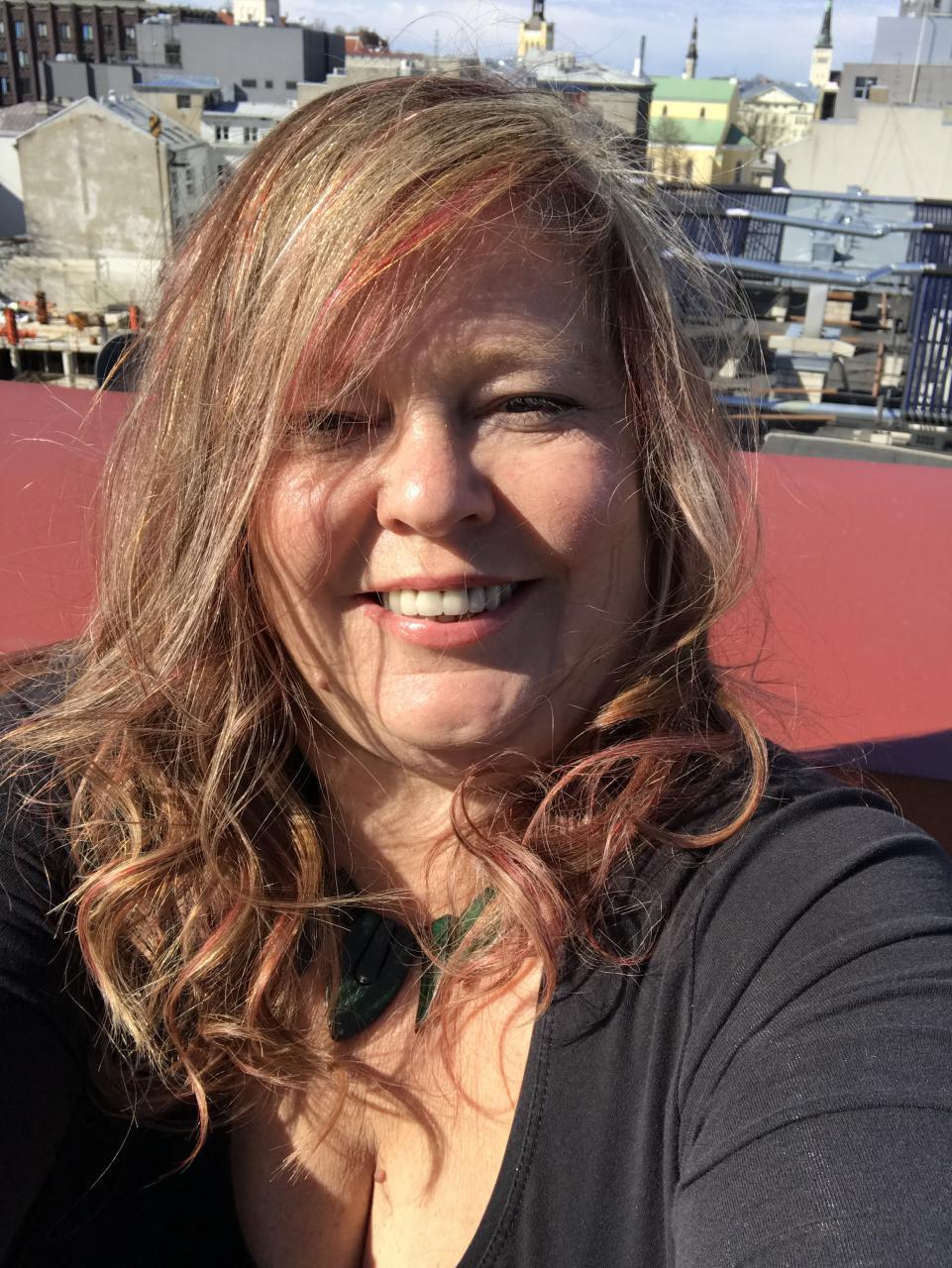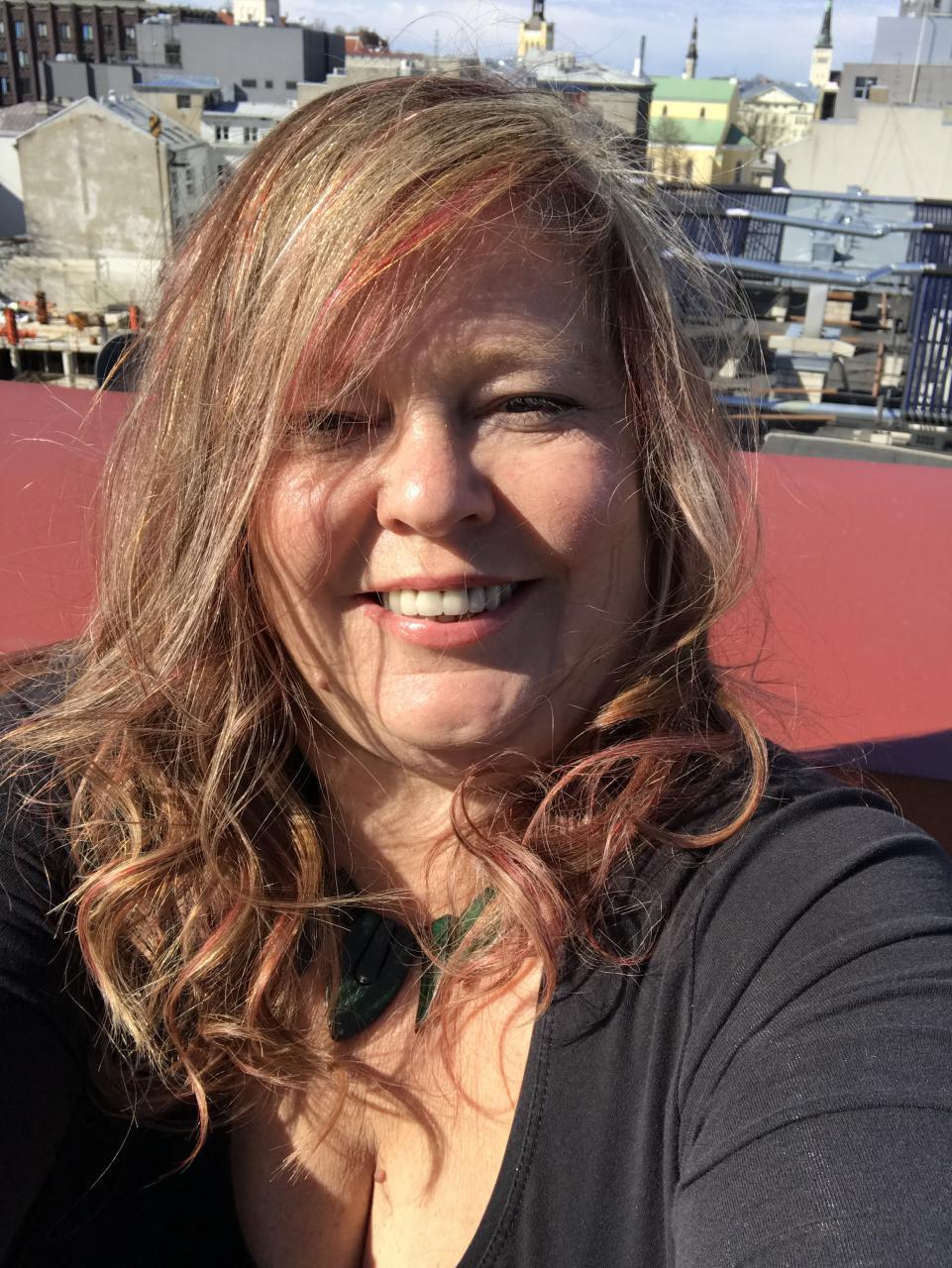 Sylvia Spruck Wrigley was born in Germany on the 7th of March 1968. She spent most of her childhood in Los Angeles but escaped at the end of the 1980s. After a few years of drifting, she moved to England where her accent was irretrievably damaged. She somehow ended up in Estonia with no good explanation. You can contact her by email at
sylvia@intrigue.co.uk
.
---
Latest
Old Women in Science Fiction
To find out more, join my mailing list
Press Kit
Estcon 2020 experience in Locus Magazine
17 November 2020
2020 has been a difficult year for events and conventions, which led to Estcon being the biggest event of the summer for me. My write-up and photographs were featured in the November issue of Locus Magazine and you can read all about it at the Locus online magazine: https://locusmag.com/2020/11/estcon-2020-report/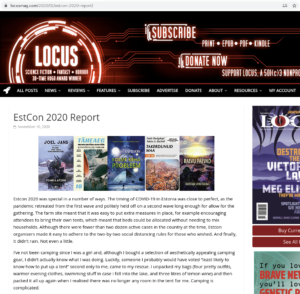 Attending a science fiction convention from a tent was definitely not what I expected to be doing this summer but my presentation went well and I had a great time.
---
Exoplanet Demographics Conference
12 November 2020
I was excited by the opportunity to take part in the Exoplanet Demographics conference hosted by the NASA Exoplanet Science Institute at IPAC/Caltech over the 9-13th of November.
The organisers of the virtual conference were surprised by the amount of interest they received from science fiction writers and decided to do a Collaborative STEAM public outreach project, soliciting science fiction stories, poetry and art inspired by the discoveries being presented during the conference.
I was given the abstract of a presentation by Juliette Becker entitled The Origins of Multi-Planet Systems with Misaligned, Nearby Companions. Inspired by the details of the discovery (at least those that I understood), I wrote a short-and-sweet science fiction story called "The Missed Connection".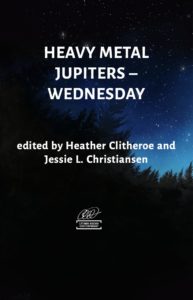 This was published in the Wednesday edition of the Heavy Metal Jupiters and Other Stories e-zine edited by Jessie Christiansen and Heather Clitheroe.
I'm doubly excited to discover that the author of the research talk said that she loved my story!
I absolutely love the story Sylvia Spruck Wrigley wrote about my #ExoDem research talk. I won't spoil it, but Rocky the sentient asteroid has a bad time because he makes some assumptions about STIP geometries! Link: https://t.co/c6eZhcYwbr https://t.co/7lguTpCzDC

— Juliette Becker (@jcbastro) November 11, 2020
This was a great initiative and I am proud to have been a part of it.
---
What I was Doing While I Wasn't Here
14 October 2020
I wrote a long update as I've been terrible about posting news.
The past six weeks have been a whirlwind and I've just finally had a chance to sit down and take a deep breath. Some of my friends have talked about how much more free-time they have during the pandemic, because they aren't going out and they are working from home. Somehow, this hasn't happened to me at all, even though I'm not travelling.
You can read all about it here: What I was Doing While I Wasn't Here
---
Interviewing for an Aviation Documentary
7 September 2020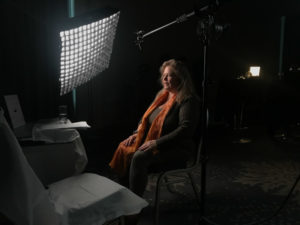 I've been very lucky to be able to work on a number of excellent documentaries and I'm excited to share that, despite not being able to travel, this is still happening. Last week, I met with a Tallinn camera crew who filmed me doing a COVID-safe interview via Zoom. The producer and I talked for three hours about an accident they are featuring on the television series which inspired me to write the Why Planes Crash books and which is still my my favorite crash show. The episode will probably end up with me saying about three words in the final version but it was exciting all the same. It's also an unbelievable sequence of events that I'm glad to see being covered. I'll tell you more as soon as it is out and I am able to share the details!

---
Space Ageing
26 November 2019
I'm thrilled that my article on Old Women in Science Fiction has appeared in Nature magazine!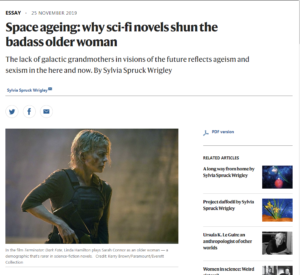 I wish I'd tried harder to mention Chrisjen Avasarala in Caliban's War and Ofelia Falfurrias in Remnant Population but I struggled with the space limitations.
You can read the full article here: https://www.nature.com/articles/d41586-019-03618-w
---
17 November 2020
Estcon 2020 experience in Locus Magazine
---
12 November 2020
Exoplanet Demographics Conference
---
14 October 2020
What I was Doing While I Wasn't Here
---
7 September 2020
Interviewing for an Aviation Documentary
---
26 November 2019
Space Ageing
---
---
---
---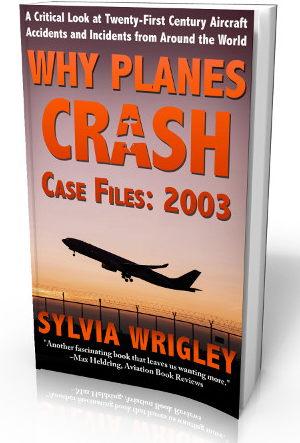 ---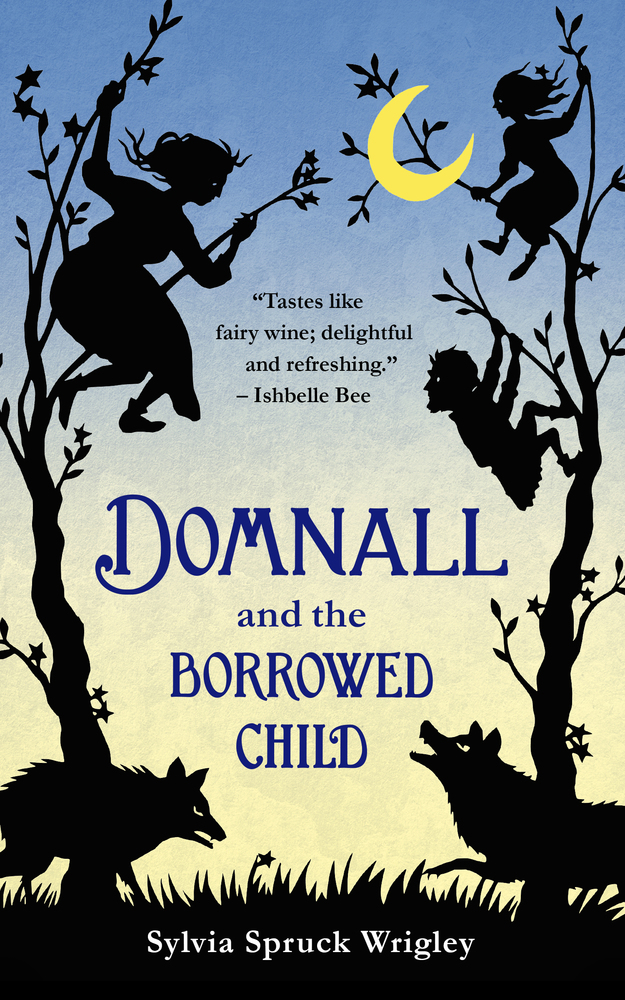 ---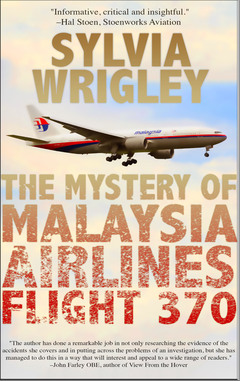 ---
---
---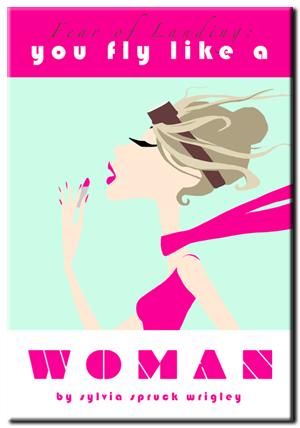 ---
---
---
---
---
---
---
---
---
---
Fear of Landing
---
Aviation books
---
Other media
---
Recent Fear of Landing articles
Oct 2020
Futuricon (EuroCon 2020)
---
2 to 4 October 2020
Futuricon (EuroCon 2020)
Rijeka, Croatia (virtual)
3 October 2020 13:20 - 13:55 (UTC+2)
Presenter: To Oldly Go
---
---
17 to 19 July 2020
Estcon 2020
Udu Farm, Jõgevamaal, Estonia
18 August 2020
Presenter: To Oldly Go
---
22 to 25 August 2019
TitanCon (EuroCon 2019)
Belfast, UK
24 August 2019 10:50 - 11:30
Presenter: Throw Grandma out the Airlock
Lagan A, Hilton Belfast
---
23 August 2019 16:00 - 17:00
Moderator: Game of Thrones series retrospective
---
15 to 19 August 2019
Worldcon 77
Dublin, Ireland
15 August 2019 13:30 - 14:20
Presenter: Pushing Grandma out the Airlock
Odeon 5 (Point Square, Dublin)
---
17 August 2019 12:00 - 12:50
Moderator: Invisible Work: Mothers and Caretakers in SFF
Wicklow Hall 1 (CCD)
---
19 August 2019 10:00 - 10:50
Panellist: Anniversary: Alcock and Brown
ECOCEM Room (CCD)
---
19 August 2019 13:00 - 13:50
Autographing
Level 4 Foyer (CCD)
---
19 to 21 July 2019
Estcon 2019
Udu Farm, Jõgevamaal, Estonia
21 July 2019 13:00 - 14:00
Presenter:
Vanaemad ulmes (Grandmothers in SF)
---
5 to 7 July 2019
Finncon
Jyväskylä, Finland
6 July 2019 15:00 - 16:00
Presenter:
Gender, race, and humanity in speculative fiction
Old Women in Science Fiction
---
6 to 8 December 2018
Worlding SF
University of Graz, Austria
6 December 15:30 - 17:00
Chair:
B4: Sex and Gender
---
8 December 16:00 - 17:30
Presenter:
G3: Age and Aging
Throw Grandma out the Airlock
The Representation of Old Women in Science Fiction
---
13 to 15 July 2018
Estcon 2018
Udu Farm, Jõgevamaal, Estonia
9 to 13 August 2017
Worldcon 75
Helsinki, Finland
9 August 16:00
Book Signing
Signing Area
---
10 August 15:00
Moderator: Motivation Methods
Room 206
---
10 August 19:00
Flash Fiction Online
Room 206
---
12 August 17:00
Moderator: Building You Own Writing Retreat
Room 215
---
14 to 18 August 2014
Worldcon 72
London, UK
16 August 16:30
Moderator: From Indie to AAA
Capital Suite 16
---
17 August 11:00
Lizard Wizards in Space
Capital Suite 1
---
6 to 9 April 2012
Eastercon
Heathrow, UK
9 April 17:00 - 18:00
Social Media in SF
Royal A+C
---
---
Essays
---
Short stories
---
Translations
---
Short Stories
The Choices You Make
To Catch a Comet
A Foregone Conclusion (with Connor Wrigley)
You Only Live Once
Excerpts from the Geusian Ladies Society Food InfoManual
Translations
Catalan
Chinese
Croatian
Dutch
Estonian
French
Galician
Polish
Portugese
Romanian
Russian
Spanish