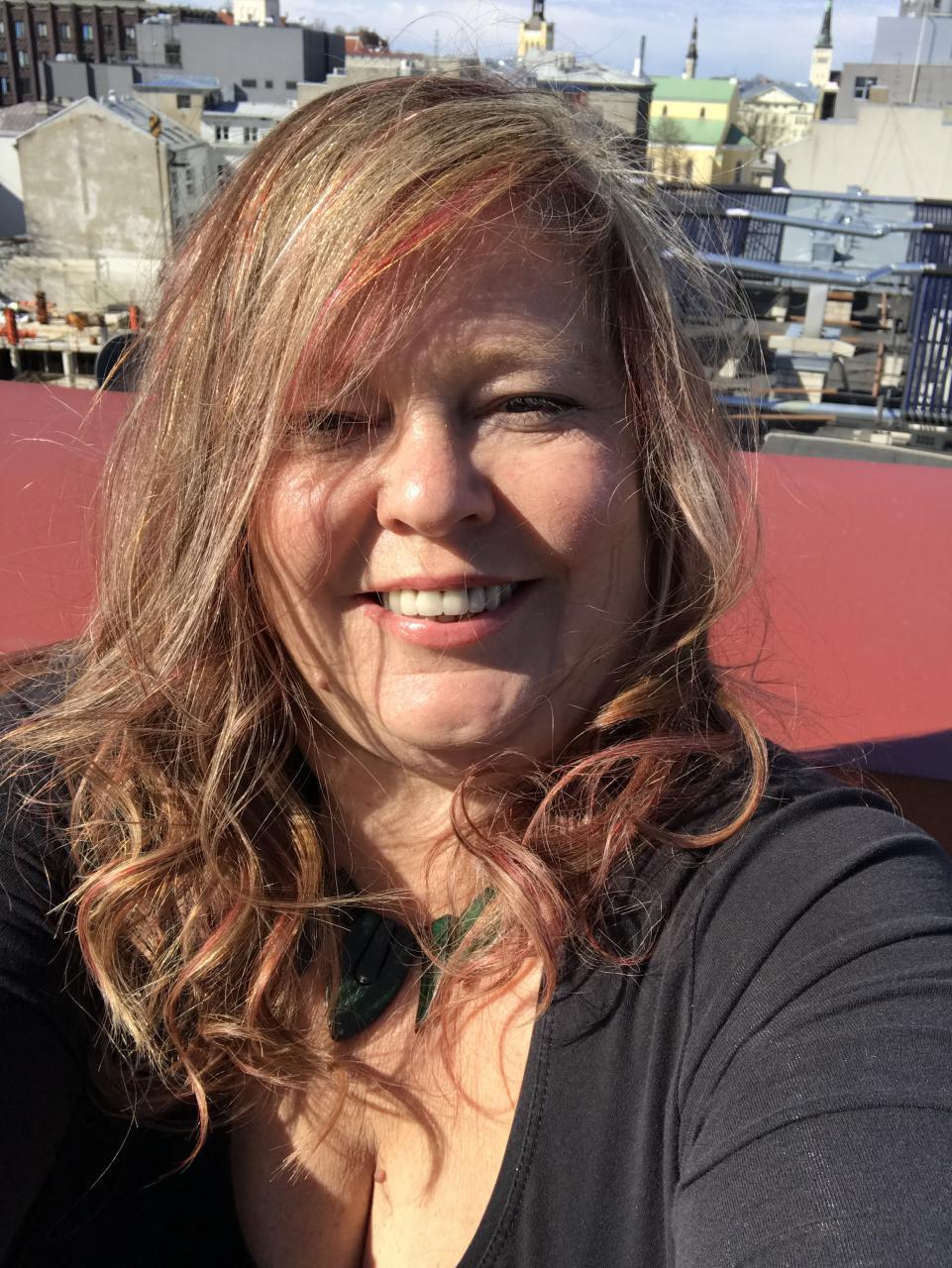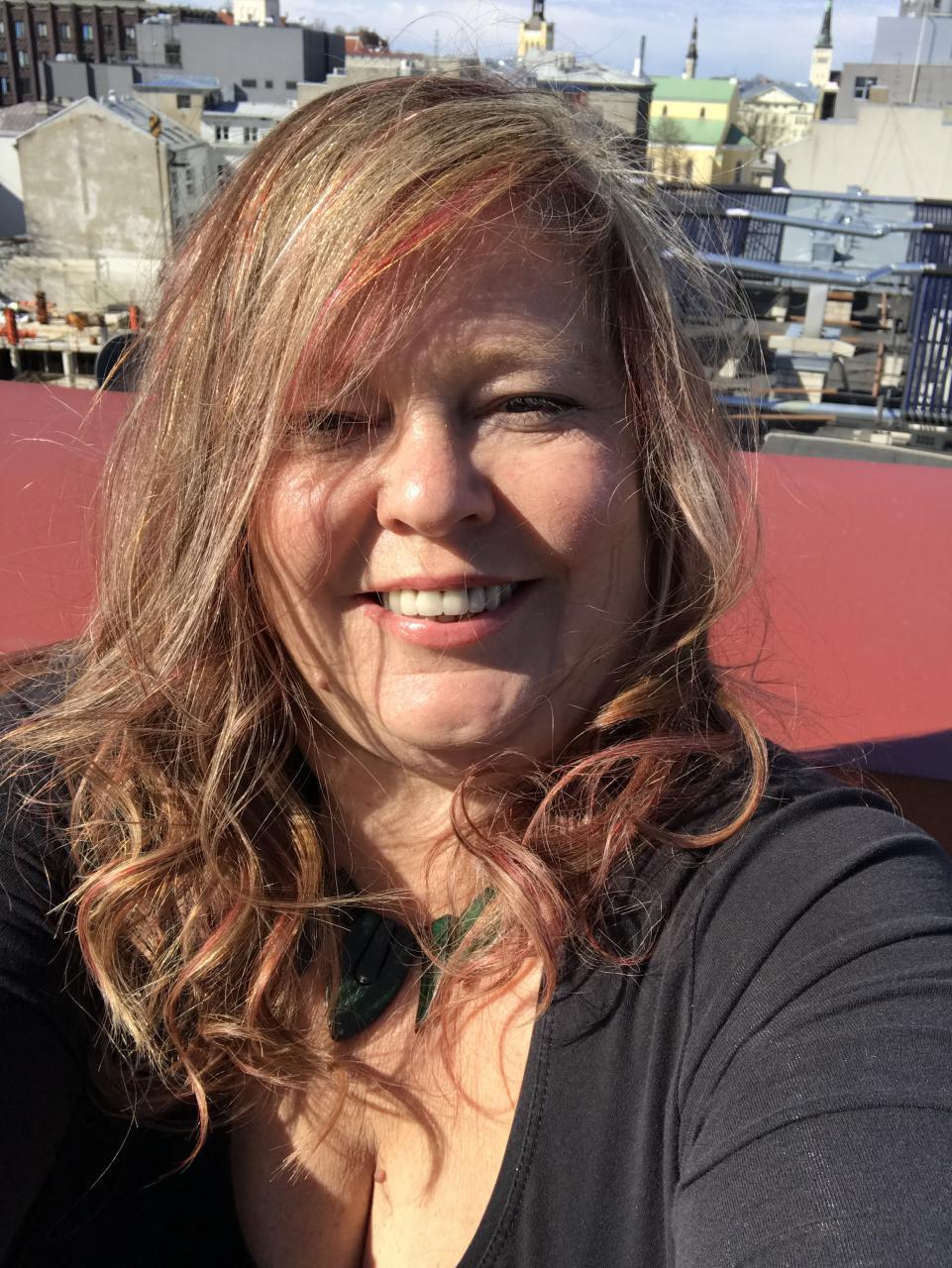 Sylvia Spruck Wrigley was born in Germany on the 7th of March 1968. She spent most of her childhood in Los Angeles but escaped at the end of the 1980s. After a few years of drifting, she moved to England where her accent was irretrievably damaged. She somehow ended up in Estonia with no good explanation. You can contact her by email at
[email protected]
.
---
Latest
Old Women in Science Fiction
To find out more, join my mailing list
Press Kit
The Routledge Handbook of Star Trek
22 June 2022
Memory Alpha is a collaborative project to create the most accurate and accessible Star Trek resource on the Internet, thoroughly exploring every aspect of the franchise. It is effectively a living encyclopedia of all things Trekkie.
And now, I'm a part of it! My name is listed on the site for my chapter on Age and Aging in the Routledge Handbook of Star Trek. This is an unexpected and exceptionally pleasing validation of my work.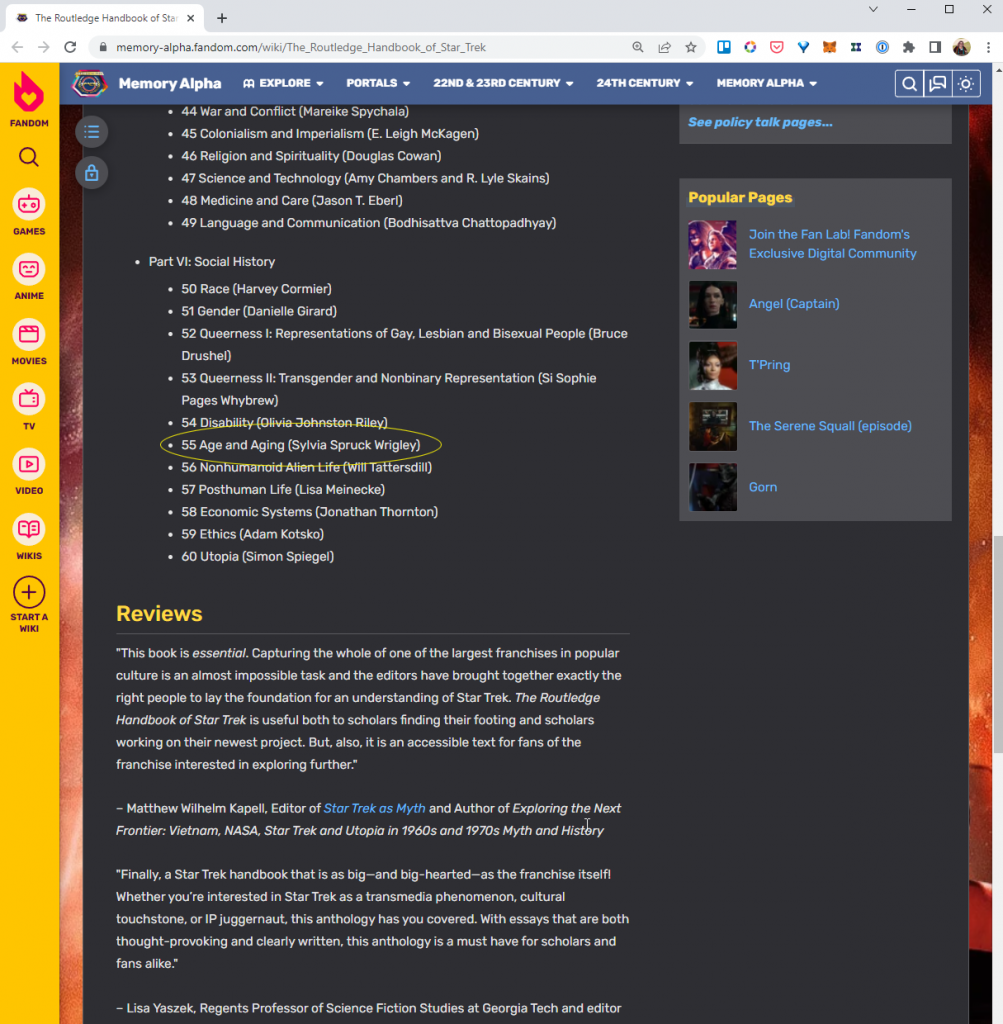 in: Documentaries, Star Trek literature: The Routledge Handbook of Star Trek
---
I'm Still Standing
4 May 2022
Just a quick note to say I am still here and working on getting my life back in order. Bear with me and watch this space.
---
I will be telling a story at Heldeke on Friday!
25 November 2021
Next week, I'll be performing at Theatre-Bar Heldeke! in Tell Me A Story, a fantastic improv event hosted by Dan le Man.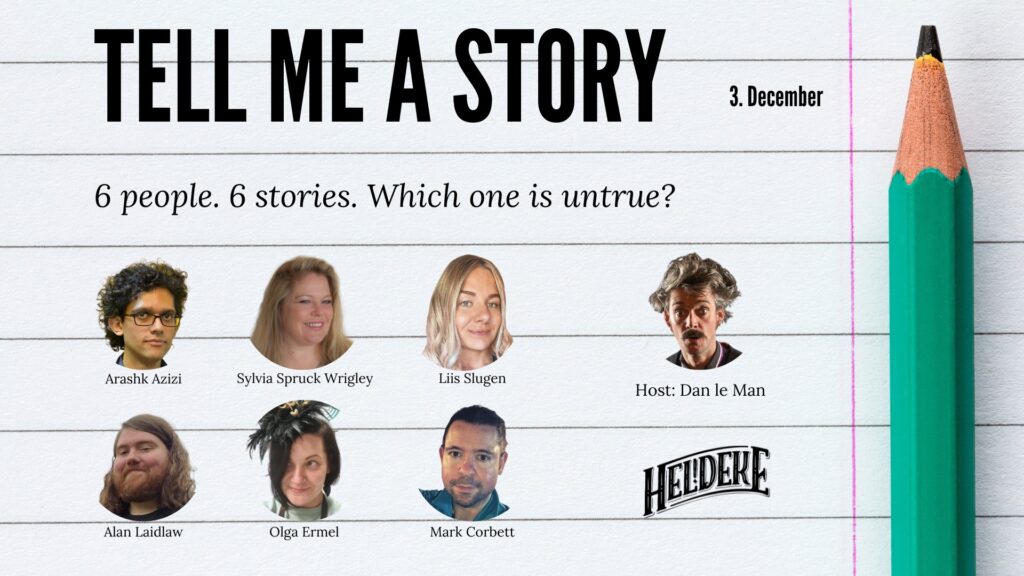 Six people tell six stories. One of them is a lie. Is it me? Is it one of the others? There is no recording so only those attending the event will ever know for sure.
BUT not all is lost! The show will be live in the theatre and streamed online! You can buy an online ticket and take part on Friday the 3rd of December on the YouTube channel at 19:00 Eastern European Time (GMT+2).
That's 5pm in London and 9am in Los Angeles. Click here to check your local time zone.
This is my second time doing the show and I'm very much looking forward to it.
---
Estcon 2021 Report in Locus
16 October 2021
My introspective piece on attending a convention in the tail end of the pandemic was published in the October issue of Locus magazine.
THIS ESTONIAN SUMMER would have been right at home at the Locus office in California: Sunny days under brilliant blue skies with just a slight breeze to keep the heat from becom­ing stifling. Perfect for the annual outdoor science fiction convention held at Udu Farm in central Estonia. The event wasn't confirmed until just a few weeks before, but the vaccination program had reached full throttle and infection rates remained low, dwindling almost to zero in June and July.Estcon is remarkable in that the event is always held outdoors, come rain or shine, which means it is the only convention that has been able to convene safely during COVID times. Precautions are taken. So far, not a single COVID infection has been connected to the event.

Guests were encouraged to bring tents in or­der to allow the existing accommodation to be parcelled out per household. I filled my hot-pink backpack with food and clothes, slung my tent and sleeping bag into a crocheted carrier, and took the train south. This was my third outing with my tent, so I considered myself an old hand. I set up in a shady spot by a stream with only minimal cursing and swearing and very little bloodshed (I accidentally stepped on a small frog).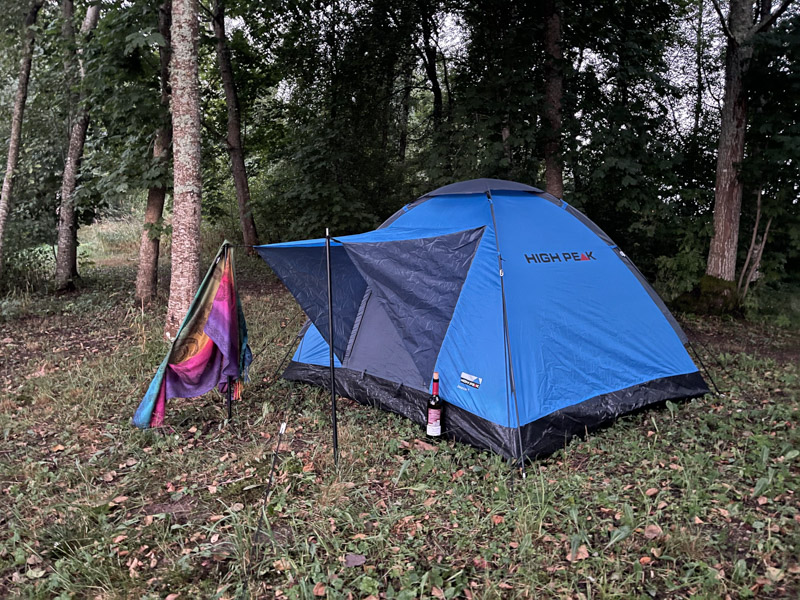 You can read the whole thing on the Locus website.
---
Substack Newsletter and Six Words of Russian
9 September 2021
I launched a Substack newsletter over the summer in order to better share my creative nonfiction. This month, the featured essay is Six Words of Russian, telling the story of camping on Aegna and blackmarket beer.
As this was now my fourth time camping, I figured I was an old hand. A forest commuter. A modern-day mountaineer. A middle-aged, overweight, trailblazing adventurer …or at least well on the way to becoming one. I knew exactly what I needed for my trip to Aegna.

My lumpy crochet bag held a tent, an air mattress, a battery-operated pump, a sleeping bag, a small pillow, a kilo of charcoal, and a large metal tea kettle.

My hot-pink backpack, picked up half price at Sports Direct, held a change of clothes, bathing suit, large towel, a flat water bucket, a lantern, a small portable video camera, 600g sliced pork, two types of cheese, 200 grams of flour, salt and yeast so that I could make bread, ground coffee, cream, the espresso hand pump that my daughter gave me, a liter of Coke Zero, half a head of lettuce, two bananas and an apple.

I had everything I needed for an overnight stay. I also couldn't move.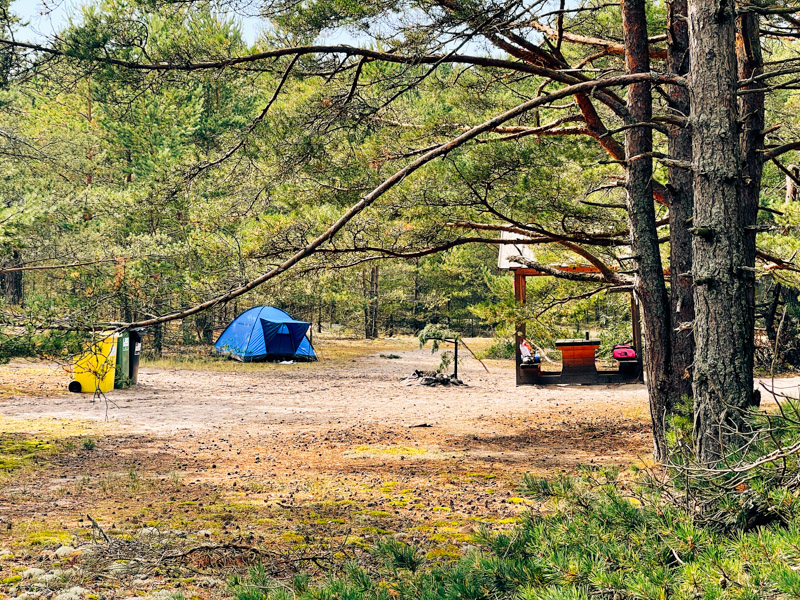 You can read the whole thing on my newsletter, Accidents and Incidents. While there, please subscribe (it's free!) to receive monthly essays and mishaps.
---
22 June 2022
The Routledge Handbook of Star Trek
---
4 May 2022
I'm Still Standing
---
25 November 2021
I will be telling a story at Heldeke on Friday!
---
16 October 2021
Estcon 2021 Report in Locus
---
9 September 2021
Substack Newsletter and Six Words of Russian
---
---
---
---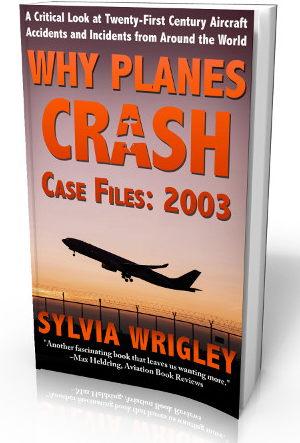 ---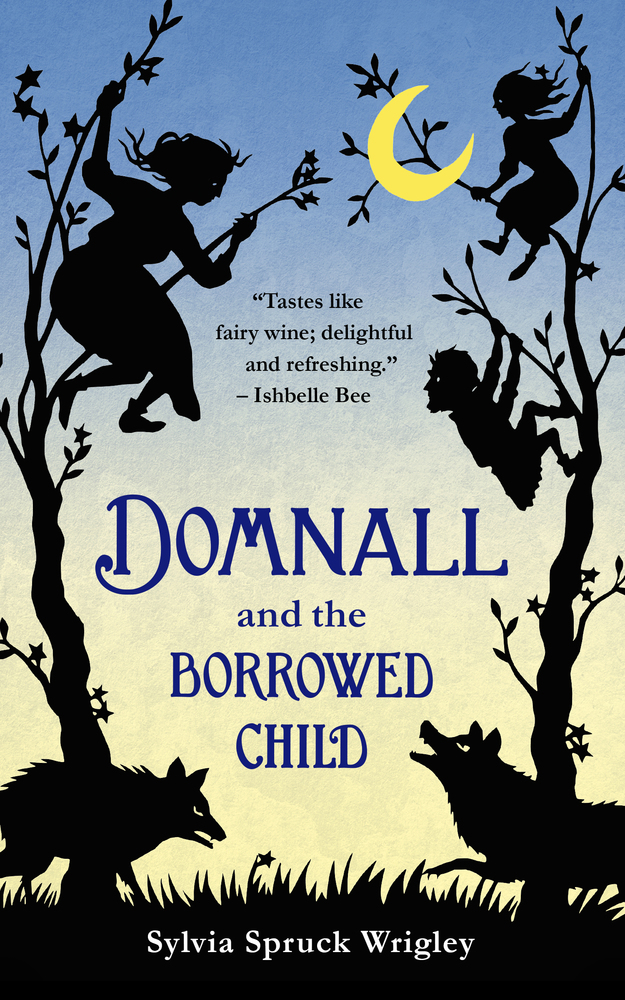 ---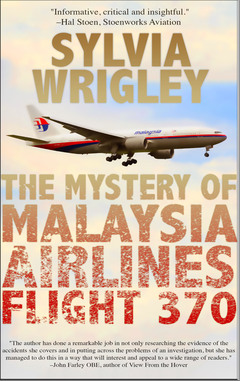 ---
---
---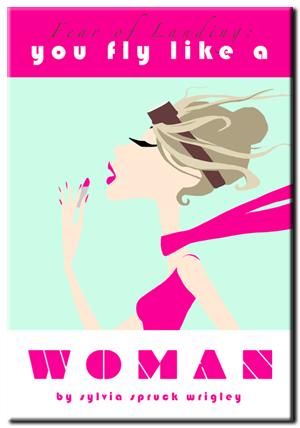 ---
---
---
---
---
---
---
---
---
---
Fear of Landing
---
Aviation books
---
Other media
---
Recent Fear of Landing articles
15 to 17 July 2022
Estcon 2022
Udu Farm, Jõgevamaa, Estonia
29 July 2022
Tell Me A Story
Heldeke! Tallinn, Estonia
29 July 2022 19:00 to 21:00 (UTC+2)
Story Teller
---
---
11 to 13 December 2021
Iceswim festival
Noblessner Harbour, Tallinn, Estonia
11 December 2021 17:10 (UTC+2)
Swimmer: Men vs. Women relay race
---
12 December 2021
Swimmer: 25 metre breast stroke
---
16 to 18 July 2021
Estcon 2021
Udu Farm, Jõgevamaa, Estonia
22 to 24 June 2021
Gender and Age/Aging in Popular Culture
University of Graz, Austria (virtual)
24 June 2021 11:30 - 12:45 (UTC+2)
Presenter: Old Age and Aging as Represented in Star Trek
---
2 to 4 October 2020
Futuricon (EuroCon 2020)
Rijeka, Croatia (virtual)
3 October 2020 13:20 - 13:55 (UTC+2)
Presenter: To Oldly Go
---
17 to 19 July 2020
Estcon 2020
Udu Farm, Jõgevamaa, Estonia
18 August 2020
Presenter: To Oldly Go
---
22 to 25 August 2019
TitanCon (EuroCon 2019)
Belfast, UK
24 August 2019 10:50 - 11:30
Presenter: Throw Grandma out the Airlock
Lagan A, Hilton Belfast
---
23 August 2019 16:00 - 17:00
Moderator: Game of Thrones series retrospective
---
15 to 19 August 2019
Worldcon 77
Dublin, Ireland
15 August 2019 13:30 - 14:20
Presenter: Pushing Grandma out the Airlock
Odeon 5 (Point Square, Dublin)
---
17 August 2019 12:00 - 12:50
Moderator: Invisible Work: Mothers and Caretakers in SFF
Wicklow Hall 1 (CCD)
---
19 August 2019 10:00 - 10:50
Panellist: Anniversary: Alcock and Brown
ECOCEM Room (CCD)
---
19 August 2019 13:00 - 13:50
Autographing
Level 4 Foyer (CCD)
---
19 to 21 July 2019
Estcon 2019
Udu Farm, Jõgevamaa, Estonia
21 July 2019 13:00 - 14:00
Presenter:
Vanaemad ulmes (Grandmothers in SF)
---
5 to 7 July 2019
Finncon
Jyväskylä, Finland
6 July 2019 15:00 - 16:00
Presenter:
Gender, race, and humanity in speculative fiction
Old Women in Science Fiction
---
6 to 8 December 2018
Worlding SF
University of Graz, Austria
6 December 15:30 - 17:00
Chair:
B4: Sex and Gender
---
8 December 16:00 - 17:30
Presenter:
G3: Age and Aging
Throw Grandma out the Airlock
The Representation of Old Women in Science Fiction
---
13 to 15 July 2018
Estcon 2018
Udu Farm, Jõgevamaa, Estonia
9 to 13 August 2017
Worldcon 75
Helsinki, Finland
9 August 16:00
Book Signing
Signing Area
---
10 August 15:00
Moderator: Motivation Methods
Room 206
---
10 August 19:00
Flash Fiction Online
Room 206
---
12 August 17:00
Moderator: Building You Own Writing Retreat
Room 215
---
14 to 18 August 2014
Worldcon 72
London, UK
16 August 16:30
Moderator: From Indie to AAA
Capital Suite 16
---
17 August 11:00
Lizard Wizards in Space
Capital Suite 1
---
6 to 9 April 2012
Eastercon
Heathrow, UK
9 April 17:00 - 18:00
Social Media in SF
Royal A+C
---
---
Essays
---
Short stories
---
Translations
---
Short Stories
The Choices You Make
To Catch a Comet
A Foregone Conclusion (with Connor Wrigley)
You Only Live Once
Excerpts from the Geusian Ladies Society Food InfoManual
Translations
Catalan
Chinese
Croatian
Dutch
Estonian
French
Galician
Polish
Portugese
Romanian
Russian
Spanish